About Dee Cee Laboratories
In 1962 my family and I started this nutritional business to help folks to a healthier life through good sound nutritional products.
We also felt that we had a moral obligation to also make sure that our little corner of the world, here in Tennessee, did everything it could to be an eco-friendly place.
Today I am proud to say that we have achieved our goal of reducing, reusing, and recycling, to make us 100% green!
Here is what we have done and what we have achieved...
Our planet is not disposable, and it does not have an unlimited amount of natural resources.
Green Facts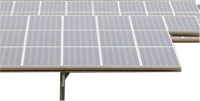 We have installed one of the largest solar panel systems in the state of Tennessee. It produces clean energy from the sun to power our office complex and manufacturing facility.
In addition, all aluminum cans we use are totally recycled. All pull tabs are removed and specifically donated to the Ronald McDonald Charities, to help families with critically ill childen, to be at their side during trying times.
An estimated 35 billion aluminum cans are thrown away every year. Recycled aluminum cans save an estimated 95% of the energy it takes to produce it initially.
According to recycling officials in the state of Pennsylvania every ton of paper that is recycled saves:
17 trees
275 lbs. of sulfur
9,000 lbs of steam
60,000 gallons of water
225 kilowatt hours of electricity
3.3 cubic yards of landfill
It takes on average an estimated 650 plus years for a plastic bottle to decompose, yet in the US we only recycle an estimated 34% of them.
All plastic bottles and containers we receive and use are totally recycled.
The way we see it is that each and every one of us needs to care a little more about how we are treating the little corner of the earth where we live. Not just for us, but for future generations that follow.
Dee Cee Laboratories is 100% committed, and we are doing our part to reduce, reuse, and recycle.
NOW, because we know that we are only the caretakers of the earth . . . Not the owners. . . .We hope you agree.
That's our thoughts... we just thought you should know.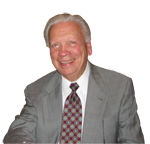 Thank You,

Harry F. Hester, D.C.
Founder
CEO/President

Dee Cee sets a standard of excellence for manufacturing Dietary Supplements that many have tried to imitate.
Most all of Dee Cee's products are manufactured in-house and contain no artificial additives or preservatives. We have a commitment to the quality of our product and to the quality of service we provide you. That is why we can offer the following guarantee without reservation or hesitation. We provide an ABSOLUTE 100% SATISFACTION GUARANTEE. It states that you must be completely satisfied with any product you purchase from Dee Cee Laboratories or you can return it within 30 days for a replacement, credit or full refund.
Our manufacturing and packaging facility is registered with and inspected by the FDA. Dee Cee's FDA Facility Registration # is 1023013. Our products are manufactured under Good Manufacturing Practices (GMP's). This, along with the dedication of our Employees, is why you can depend on the quality, potency and purity of our products.
More About Dee Cee Labs
---
Dee Cee Laboratories, Inc.®
304 Dee Cee Court
White House, TN 37188
Office Hours
8:05-4:25 Central Time
Monday - Friday
Phone: 1-800-251-8182
Fax: 1-615-672-4989
After Hours: 1-800-251-8182
Email: deeceelabs@deeceelabs.com